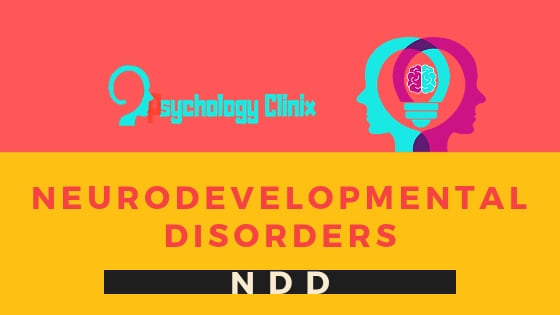 Neurodevelopmental Disorders Best Resources
Neurodevelopmental Disorders
Neurodevelopmental Disorders are characterized by impaired development that causes adjustment problems. These are distinguished by delay or disturbance in the acquisition of skills in a variety of developmental domains, including motor, social, language, and cognition.
More About Neurodevelopmental Disorders, These are a group of disorders in which the development of the central nervous system is disturbed and it typically manifests in early developmental years which can include developmental brain dysfunction manifested as neuropsychiatric problems or impaired motor function, learning, language or non-verbal communication.
The great diversity of Neurodevelopmental disorders reflects specific deficits which prevent a child having an independent fulfilling life along with having lifelong assistance such as to feed oneself or the ability to walk. The specific limitation of neurodevelopmental disorders prevents an individual to control executive functions or to acquire global intelligence along with social skills.
Causes of Neurodevelopmental Disorders
There are various factors which can affect normal brain development before birth. These factors can cause distinct pathology later in life such as:
The genetic mutations and metabolic conditions at conception, for example, Trisomy 21(which is having an extra chromosome) causes Down Syndrome. Genetic causes are basically related to the chromosomal abnormalities.
Prenatal Causes and Deprivations
The prenatal causes such as nutritional deficiencies and maternal infections during pregnancy affect developmental delays. Also, deprivation of social and emotional care from the environment. The negligence from the parents during pregnancy can cause the baby to have language and social deprivation which reflects in early developmental years.
These are caused by complications that arise during labor, typically a lack of oxygen during vaginal delivery.
These refer to factors such as traumatic brain injury, infections like meningitis or exposure to environmental toxins after birth.
Types of Neurodevelopmental Disorders
List of Neurodevelopmental Disorders
Intellectual Disability

It was formerly known as Mental Retardation. Intellectual disability is characterized by significantly impaired intellectual and adaptive functioning that affects everyday living. In addition to the deficit in two or more adaptive skills, the child has IQ of below 70.

Autism Spectrum Disorder (ASD)

 It is characterized by difficulties in social communication and unusually restricted, repetitive Behavior and interests. The symptoms of ASD are usually recognized at the age of one or two years. In the long run, the problem in social communication can cause difficulties in keeping relationships, maintaining and performing daily tasks. 

Attention-Deficit/Hyperactivity Disorder (ADHD)

 ADHD is the most commonly diagnosed disorder in the children. It is characterized by difficulty sustaining attention and/or hyperactivity, impulsivity that interferes with functioning or development. ADHD symptoms appear between the age of 3 and 6 years. It is more common in males than females.

Specific Learning Disorder

 The difficulty in understanding or in using language, spoken or written that may manifest itself in the imperfect ability to listen, think, speak, read, write, spell or do mathematical calculations. Specific learning disorder refers to difficulties that affect the acquisition and use of reading, writing, and math skills.

Communication Disorders

 It includes problems related to speech, language, and communication. There are several communication disorders which are mentioned in DSM 5: language disorder, speech sound disorder, childhood-onset fluency disorder (stuttering), pragmatic language impairment (social communication disorder), and other specified and unspecified communication disorders.

Motor Disorders

 These are the disorders of the nervous system that cause abnormal and involuntary movement or actions of the body. These uncontrollable movements can result from the damage to the motor system. The symptoms of motor disorders include tremors, jerks, spasms, contractions or gait problems.

Global Developmental Delay

 GDD usually describes a condition that occurs during the developmental period of a child between birth and 18 years. The child with GDD has a lower intellectual functioning and significant limitations in communication. The main causes of the GDD are child's genes and chromosomal abnormalities.

Unspecified Intellectual Disability

 It is diagnosed as someone who has an IQ score under 70 and has social and learning problems. Some of the other symptoms include trouble learning, problems with language and other difficulties.
Assessment of Neurodevelopmental Disorders
The assessment of neurodevelopmental disorders starts with the process to review with parents the child's early developmental history and current concerns. There are different assessments procedures for each disorder. The assessment involves intellectual assessment, neuropsychological assessment, and adaptive behavior assessment.
Treatment of Neurodevelopmental Disorders
The children with intellectual disability can benefit from speech therapy, occupational therapy, and exercises to improve their gross- and fine motor skills.
Autism Spectrum Disorder (ASD)
The treatment options of the Autism Spectrum Disorder (ASD) include Behavior and Communication therapies (which include Applied Behavior Analysis (ABA), Educational therapies, Family therapy, Occupational therapy, and Physical therapy. The treatment of ASD also includes Medications to control and help the symptoms.
Attention-Deficit Hyperactivity Disorder (ADHD)
There are several treatment options to treat the ADHD. Psychotherapy helps the child to open up and tell in detail about their problems. Behavior therapy, Social Skills Training, Parent Skills Training (few techniques include, Immediate rewards, Timeouts, Striving for Success, Togetherness and Stress management techniques (such as meditation, relaxation techniques, and exercise to help manage stress).
Specific Learning Disorder
The treatment of Specific learning disorder includes Psychotherapy, Cognitive Therapy, and Behavioral Therapy.
The main emphasis of the treatment of children with Communication disorder is the prevention and early intervention. The treatment often includes Speech/Language therapy, Audiologist for the hearing test, Individual and Group therapy to improve social skills.
The treatment of motor disorder involves physical and occupation therapy. Sensory integrated therapy and perceptual motor training are interventions that helped a lot. 
Global Developmental Delay
Early interventions for the global developmental delay include Speech and language therapy, Occupational therapy, Physical therapy, and Behavior therapy might help. However, there isn't any single treatment for a child with GDD.
Unspecified Intellectual Disability
The treatment of Unspecified Intellectual Disability involves Physical therapy, Occupation therapy, and Communication Skills Training. 
More Articles Link Below :
[su_note note_color="#0cb8b6″]
This Article is Written By Anum Farooq
Co-Founder & Organizer: PsychologyClinix.com

Clinical Psychologist

ABA therapist 

Researcher

Affiliated with NATIONAL UNIVERSITY OF MEDICAL SCIENCES and AUTISM RESOURCE CENTER ISLAMABAD
[su_button url="https://psychologyclinix.com/contact-us/" background="#101111″ desc="Contact Us for Consultation"]Click Here[/su_button]
Please Leave Comment about our ABA Article Below.[/su_note]
[elementor-template id="1794″]
Founder & Organizer : PsychologyClinix.com
CAS (License#197591)
Autism Specialist
M-Phill
Clinical Psychologist
ABA therapist
Researcher
Research Associate
Clinical Psychologist