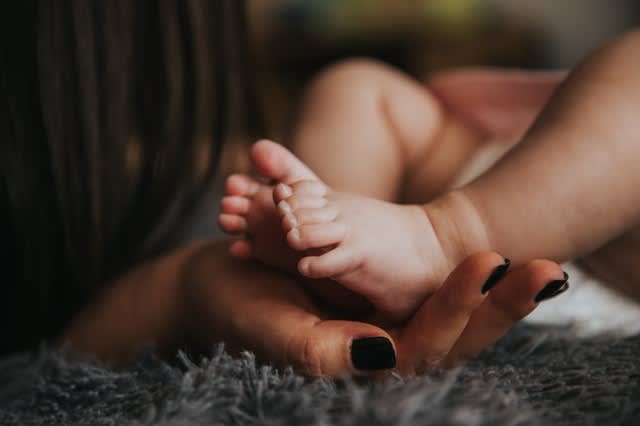 Mental Health Tips for New Mothers in Quarantine
Mental Health Tips for New Mothers
For many people, life is on hold right now, due to the COVID-19 pandemic. Weddings and graduations have been cancelled, many people are working from home, and everything from schoolwork to exercise is taking place within the same four walls. Unfortunately, babies can't wait until the pandemic is over to be born, and many new moms are facing the challenges of caring for a newborn alongside the challenges of quarantine life.
If your reality includes late-night feedings (or will in the near future), here are some tips to help you get through the challenges of new motherhood during the quarantine.
So, You're a New Mother! Here's What You Need to Know
It's important to remember that new moms often struggle with problems like hormone fluctuations, postpartum depression, and physical discomfort. If you are breastfeeding, you may experience difficulty in getting your baby to nurse. Every baby and every mom is different!
You shouldn't expect perfection from yourself. You and your baby will need to go through an adjustment period and you should also account for the effect quarantine will have on your lives. Many new moms would have access to more in-person help during the first few months, but quarantine is making that difficult or impossible.
It can help to seek out resources for new parents to help you through the newborn stage. If you have a partner, seek out information together and discuss the routines you want to create. Sleep deprivation, combined with quarantine, can make tensions run high, so anticipate these challenges and just do your best to deal with them as they come up.
Newborn Care Essentials
When caring for a new baby during quarantine, it's important to just focus on the essentials. Keeping your baby safe and comfortable and caring for your own needs is all that really matters.
Luckily, newborns don't have very complex needs. Unlike older children, who need to be kept entertained, young babies mostly just need to be fed, held, and kept clean. While it's hard to develop schedules with newborns, all you have to learn is how to respond to your baby's cues.
It's easy to get caught up in the "extras" when it comes to navigating newborn care. But in reality, you only really have to focus on a few newborn care essentials and get through this time of social distancing!
Don't Be Afraid of Asking for Help
Many new moms are feeling isolated right now, which is totally understandable. Even though you might not be able to have your mom or sister over to help with the baby, though, it's important to ask for help when you need it.
Whether you're having trouble getting dinner on the table or you're struggling with breastfeeding, there is help out there. Porch meal delivery from a friend or meal service can reduce your stress levels, and just talking with friends and family can help you to feel less alone and overwhelmed.
If you need help with postpartum depression, difficulty breastfeeding, or other concerns, reach out to a professional right away. It's important to get the help you need quickly, even in the midst of a pandemic. You're not expected to do everything alone!
Be Sure to Make Mental Health a Priority
Most new moms put their babies ' needs before everything else. That's only natural, but you also need to make your own mental health a priority, especially if you're parenting a newborn during the pandemic. Lots of people are struggling with anxiety and depression right now, and new moms have to contend with additional issues like lack of sleep, normal postpartum hormone fluctuations, and anxiety surrounding their baby's well-being.
Monitor your mental health and take note of what helps or hurts your mood. Remember to get some fresh air if you can! Sunshine and light activity are great for boosting your mood.
If you're having trouble managing your mental health right now, don't be ashamed. Talk to a mental health professional so they can help you get through this challenging time. If you're in crisis, call 911 or a mental health hotline to get help immediately.
Have a Plan Ready for How to Sooth & Calm Down Newborns
It's stressful when the baby starts crying and you're not sure how to soothe them. Some babies are fussier than others, but it's important to have a plan ready for when your newborn is especially fretful.
If all their needs are met (they're fed and burped, they've slept, and they don't need a diaper changed), you might just have to try different soothing techniques. Every baby is different, and you just need to get to know each other so you can meet their needs intuitively.
You'll Get Through This!
Parenting a newborn during quarantine is far from ideal, but babies don't come on a schedule. You may face some additional challenges during the first few months, but you can (and will) get through this! Someday, you'll be able to share the stories with your child and remember these precious weeks.
Co-Founder / Editor
Content Writer, Researcher, and Blogger.